Season 5; Emmy-Worthy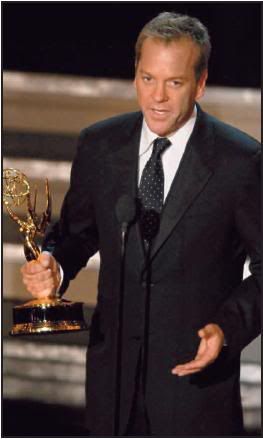 And it's about damn time.

For those who didn't see it, 24 finally picked up the Emmy for Outstanding Drama and Kiefer landed Best Actor in a Drama against some tough competition. I must say, I was thrilled 24 finally got this kind of positive response from the industry. It was almost as pleasing as the fact that dreck like Grey's Anatomy, Desperate Housewives, and Lost all came up empty.